VIR - July 1966 Trans-Am - VIR "400"
Virginia International Raceway - July 30-31, 1966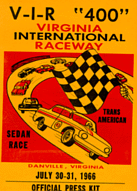 Race Program (cover was partly cut off)
Race Press Kit (thanks to Roger Blanchard)
Photos by Watts Hill Jr. - click here for more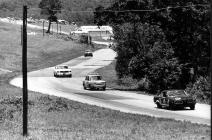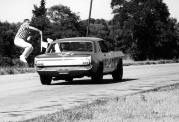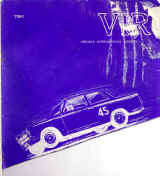 Color Photos by Roger Blanchard - Page 1 - Practice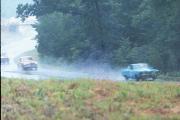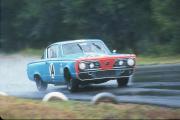 Color Photos by Roger Blanchard - Page 2 - Grid and Start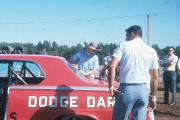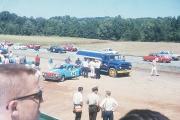 Color Photos by Roger Blanchard - Page 3 - Race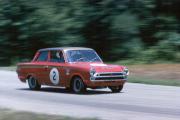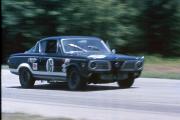 Color Photos by Roger Blanchard - Page 4- Race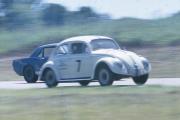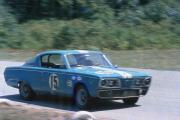 Color Photos by Tucker Conley - Click Here for more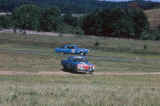 Photos by E Gordon Warren
Photos from Clay Carpenter - #55 Volvo driven by Chuck Cunningham
Race Report and photos - by Gordon Warren in October 1966 SCCA Sportscar magazine
Race Report - by Donald Frye in Aug. 20, 1966 Competition Press & Autoweek
Race Report and Photos - Article by W.R.C. Shedenhelm in Dec 1966 Sports Car Graphic
Race Report - from NC Region SCCA Bulletin
PR Items - courtesy of
Dick Pretty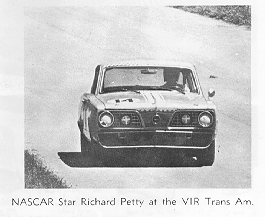 NASCAR - Four NASCAR stars drove but didn't have much luck - David Pearson blew the engine in his Dodge Dart during practice. Curtis Turner blew an engine in his Mustang but taped over the hole and was the last car running at the finish. Richard Petty went off twice and got permanently stuck in mud. Wendell Scott spun and then broke his Mustang's suspension crossing a drainage ditch trying to return to the pits. Turn 3 got re-named NASCAR Bend as a result of the difficulties encountered there by Pearson, Petty, and Scott.
Please mail me with any additional info about this or any other race. Thanks.