VIR - 1974 August SCCA Regional Races
Virginia International Raceway - August 24-25, 1974
Photos Page 1 - by John Davison - Click here for more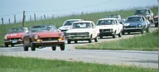 Photo Page 2 - by John Davison - Click here for more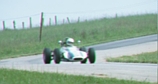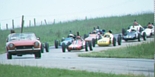 Photo page 3 - by John Davison - Click here for more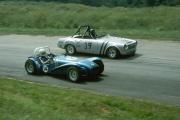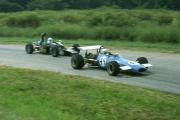 Photo page 4 - by John Davison - Click here for more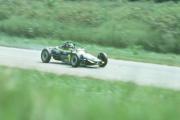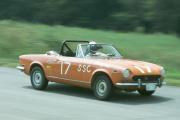 "SEDIV REGIONAL CHAMPIONSHIP RACE" by Nick Holland
(from NC Region SCCA 1974 annual)
Our second Regional Race of the season, and final one to count in the SEDIV Regional Championship Race Series, attracted ninety-nine entries to be the largest field seen since the Spring National Race. With but two more series events to follow, points garnered in this event became quite important. Drivers towed from such extremes as Sarasota. Florida and New York City to participate.
The famous VIR sun shone brightly on close competition the entire weekend and the deserving winners earned not only their silver trophies but some fine press coverage through the efforts of freelance writer Paul Smith.
Certainly one of the highlights of the weekend was the new dimension of the traditional beer party. Birthday cake was presented honoring the two sons of Chief Steward Everett Bishop. Likewise surprised was Race Chairman, Nick Holland. The Zorowski Bakery really outdid themselves. Almost overlooked in the orgy of beer and chocolate icing was the birthday of one of the regions most faithful workers, Sue Davis, wife of driver Bill.
The finest compliment to the event came in the Summary of the Entire Event portion of the official SCCA OBSERVER'S REPORT: "A typical 'fun' regional race put on by a great region of typical fine members".
Please send me e-mail with any additional info on this or any other VIR History subject